RELAX IN MY HEALING PRESENCE ……    
As you spend time with Me, your thoughts tend to jump ahead to today's plans and problems.  Bring your mind back to Me for refreshment and renewal.  Let the Light of My Presence soak into you as you focus your thoughts on Me. 
Thus I equip you to  face whatever the day brings. 
This sacrifice of time pleases Me and strengthens you! 
Do not skimp on our time together.  Resist the clamor of tasks waiting to be done. 
You  have chosen what is better, and it will not be taken away from you.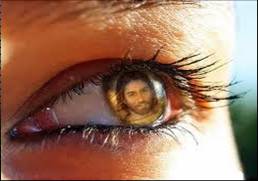 What a struggle I go through….
wanting to please the Father   but so caught-up in the cares of the day that when I spend time with Him ,  I feel rushed to  get back to all these things on my mind.
Prayer
For Give Me Father for allowing anything to come before YOU!!!